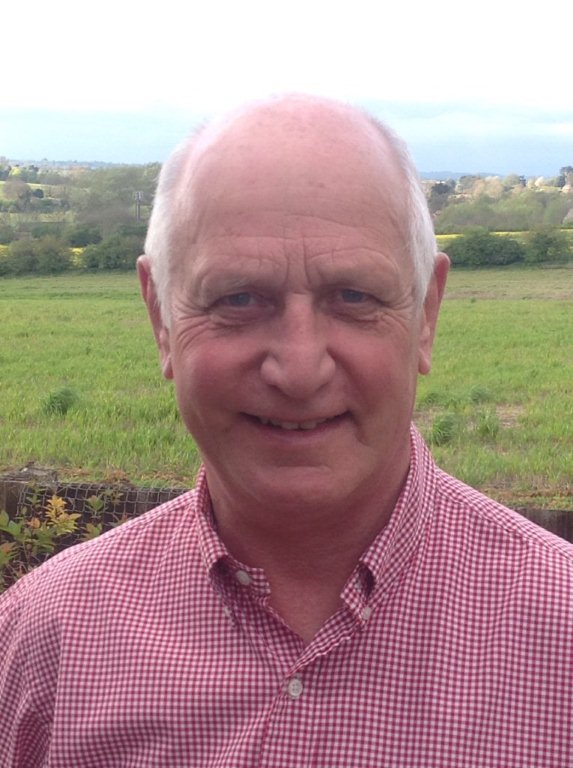 Bryan Lewin MBE DCA DMS FTSI worked in local government for 44 years. Between 1979 and 2004 he occupied positions which were responsible for operational activities and for investigation and decision-making processes dealing with regulatory infringements with Northamptonshire County Council's Trading Standards Service. In 2004 I was appointed as the county's Head of Trading Standards.
In 2007/08 Bryan was Chairman of the (now Chartered) Trading Standards Institute (CTSI) and has been honoured with Fellowship, and by being made a Life Member, of CTSI. He has held a number of Lead Officer posts with CTSI and, for over ten years, he wrote a monthly legal column ("Points of Law") in the CTSI professional journal, TS Today – under the pseudonym 'Cytringan'.
For many years Bryan was an adviser to Local Authorities Coordinators of Regulatory Services (LACORS) and he was Chair of the LACORS Law and Evidence Focus Group from its inception until 2007. He represented LACORS and local government generally in meetings with many Government Departments and in the development of new legislation.
Bryan was awarded the MBE for services to consumers and business in the 2010 New Year's Honours List.
In 2011, with an ex-colleague, John Vincent, he formed Lafoje Limited – a company specialising in training and development courses for regulatory enforcement officers. Prior to the 2012 Olympic and Paralympic Games, Lafoje Ltd, in association with CTSI, provided the training for local authority staff on advertising and trading legislation.
In recent years, Bryan has continued to conduct training courses, write legal articles and speak at seminars and conferences on regulatory enforcement. With Jonathan Kirk QC he has co-edited 'Trading Standards Law and Practice' and 'Consumer and Trading Standards Law and Practice' (2017). Bryan has often provided a Trading Standards enforcement viewpoint for the media – e.g. the BBC consumer rights television series 'Don't Get Done, Get Dom' and Channel 4's Dispatches.
In a career of 44 years in local government:
two periods of secondment with Northamptonshire Police; integral involvement in regional and national approaches to issues and the adoption of innovative multi-agency working practices;
acting as the officer responsible for the institution of legal proceedings, pursued cases which were the subject of appeals to the Divisional Court, where important issues were judicially interpreted –

Lewin v Fuell (1991) 155 JP 206 MGN Ltd v Northamptonshire County Council (1997) 161 JP 735;
R v Kettering Magistrates' Court ex parte MRB Insurance Brokers Ltd (2000) 164 JP 585;
Lewin v Purity Soft Drinks Ltd [2004] EWHC 3119 (Admin);
Lewin v Barratt Homes Limited (2000) 164 JP 182;
Lewin v Truebell plc (CO/4456/96);
Lewin v Bland; Lewin v Rothersthorpe Road Garage Ltd (1984) 148 JP 69;

lectured on training courses for the Diploma in Trading Standards and the Diploma in Consumer Affairs;
made presentations to business, law and enforcement conferences etc e.g. Motor Law Conference; Operation Liberal conference; Scambusters staff training; Lexis Nexis and Shoosmiths' solicitors' conferences;
represented Trading Standards, and local authority interests generally, in discussions with a number of governmental bodies including DTI/BERR/BIS, the Food Standards Agency, the Home Office, the Office of the Surveillance Commissioners and the Assets Recovery Agency;
engaged in the development of new legislation (such as the Regulation of Investigatory Powers Act 2000, the Proceeds of Crime Act 2002, the London Olympic Games and Paralympic Games Act 2006, the implementation of the Unfair Commercial Practices Directive into UK law and the Consumer Rights Act 2015);
represented local authorities at a meeting, chaired by the then Prime Minister Tony Blair, at 10 Downing Street regarding the role played by local authorities in reducing alcohol misuse. Outcomes included a new offence of persistently selling alcohol to children and the ability for trading standards officers to close premises where that offence had been committed;
as a LACOTS/LACORS/LGR advisor and Chair of the LACORS Law and Evidence Focus Group, dealt with many issues which were designed to ensure that a standardised and uniform approach was adopted by local authorities for policy-making, processes and procedures e.g. food complaints, age-restricted sales, pricing, disclosure of unused material, covert investigation techniques, development of accredited financial investigators in local government;
as part of a European PHARE project, visited Latvia to consider and advise on procedures for the handling of criminal cases in that country;
for over 30 years, has written legal articles and presented training courses aimed at providing legal updates on Trading Standards and Criminal Evidence, to individual local authorities, regional groups, CTSI Branches etc. and at many CTSI Conferences.