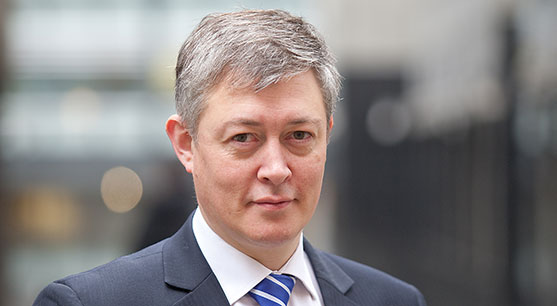 Jonathan Kirk QC specialises in financial services regulation and consumer law. He has particular expertise in acting for companies facing regulatory proceedings, regulated lending and the defence of civil mis-selling claims.
For 22 years he has been the general editor of the main legal textbook on consumer law, 'The Pink Book' (Consumer and Trading Standards: Law and Practice published by Lexis Nexis, now in its 10th (2022) edition). He is an author of the textbook Mis-selling Financial Services, published by Edward Elgar Publishing and one of the two general editors of the Encyclopaedia of Financial Services, published by Thomson Reuters.
He is currently ranked as the star individual silk in Chambers & Partners for consumer law and a tier-1 QC in consumer law in the Legal 500.
Jonathan often defends companies when they are investigated by regulators, in particular the Competition and Markets Authority, Financial Conduct Authority, Civil Aviation Authority, Food Standards Agency, the Advertising Standards Authority and trading standards. He also defends businesses facing private civil claims and those claims brought using the ombudsman services. His practice frequently involves bringing or defending judicial review claims.
He has acted for national companies in most UK consumer-facing sectors, including: banking, consumer finance, supermarkets, energy, food produce, technology, motor-trade, online retail platforms, pension administration, ticket-reselling, auctions, estate agents, mobile phone, sportswear, furniture, kitchen installation and other high-street retailers.
He advises NTS ('National Trading Standards'), the Law Society, the Bar Council and the CTSI ('Chartered Trading Standards Institute') on consumer law matters. He advises various Government departments in relation to regulated lending. He was the legal adviser and draftsman for the 2017 CTSI Guidance for traders on pricing practices.
He has been an approved Bar Advocacy Trainer for 16 years and was appointed as Queen's Counsel in 2010. In 2017 he was made an honorary member of the CTSI for services to consumer law and practice.
VAT number: 689988914