Gough Square Chambers attended the annual Chartered Trading Standards Institute ("CTSI") Symposium, which was held in Nottingham.
Chambers delivered a number of presentations over the course of the symposium including delivering the Tuesday Masterclass.
Bryan Lewin MBE, Jonathan Kirk QC, Jonathan Goulding, Iain MacDonald and Alison Lambert delivered the Tuesday Masterclass on Great Trading Standards Cases.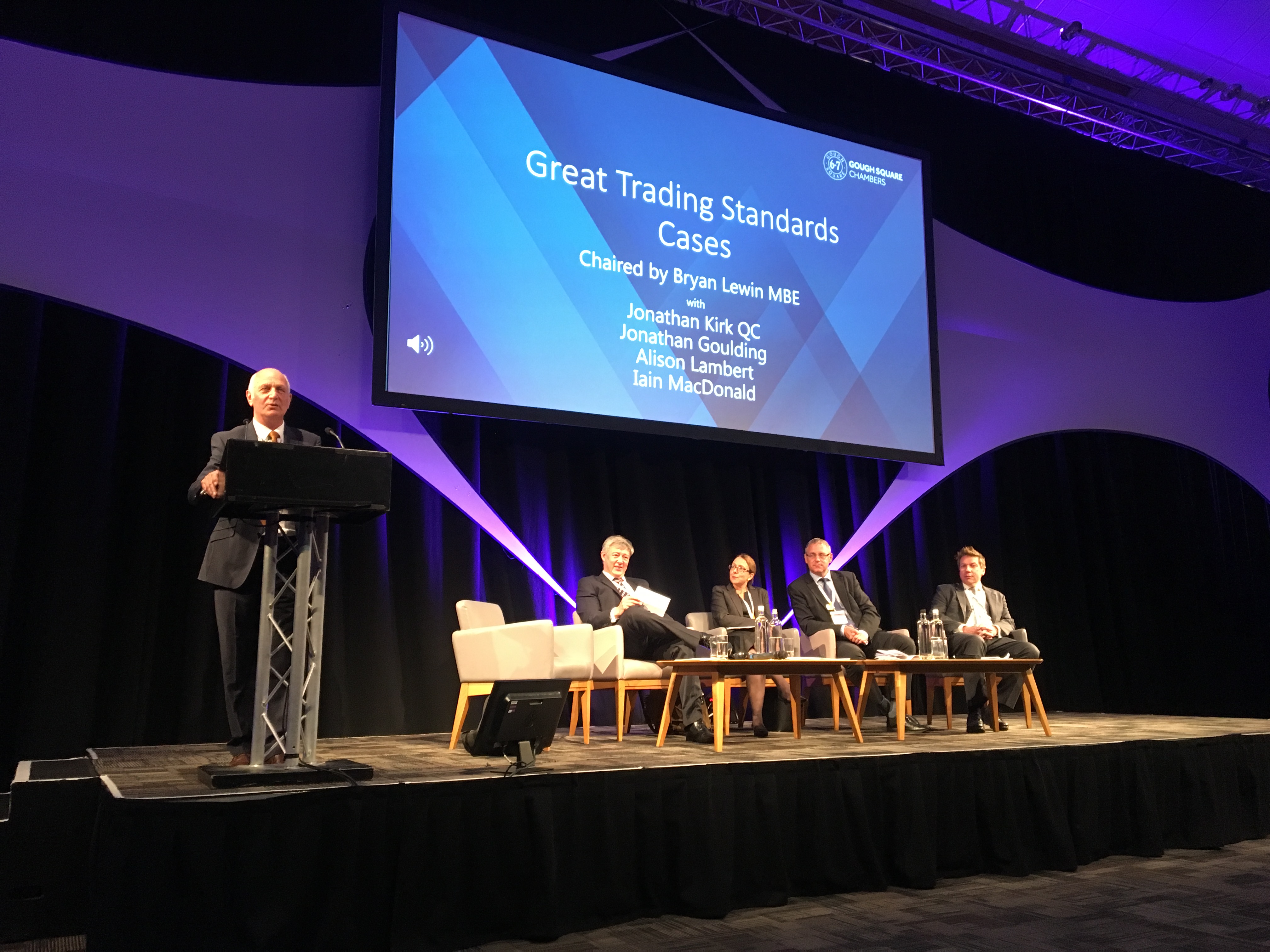 Cameron Crowe and Michael Coley delivered a mini-theatre session on Criminal Behaviour Orders. Slides are available here.