Gough Square is delighted to announce that the second edition of "Mis-selling Financial Services" (Edward Elgar) by Jonathan Kirk KC, Thomas Samuels and Lee Finch.
The second edition of Mis-selling Financial Services is a practical guide to litigating claims arising from the mis-sale of financial products and services. It covers the history of 'mis-selling' litigation and provides an updated overview of the regulatory landscape and how such claims are formulated, as well as a thorough review of the key issues. The revised chapters give an in-depth analysis of the financial products which most commonly form the subject of such claims, from credit to collective investment schemes.
Key Features of the second edition include:
New chapters on Financial Ombudsman Service (FOS) and unfair terms;
A wholesale reworking of the investments chapter;
An explanation of the current key issues and trends concerning mis-selling litigation; and
An updated analysis on the law relating to the mis-selling of regulated financial services products.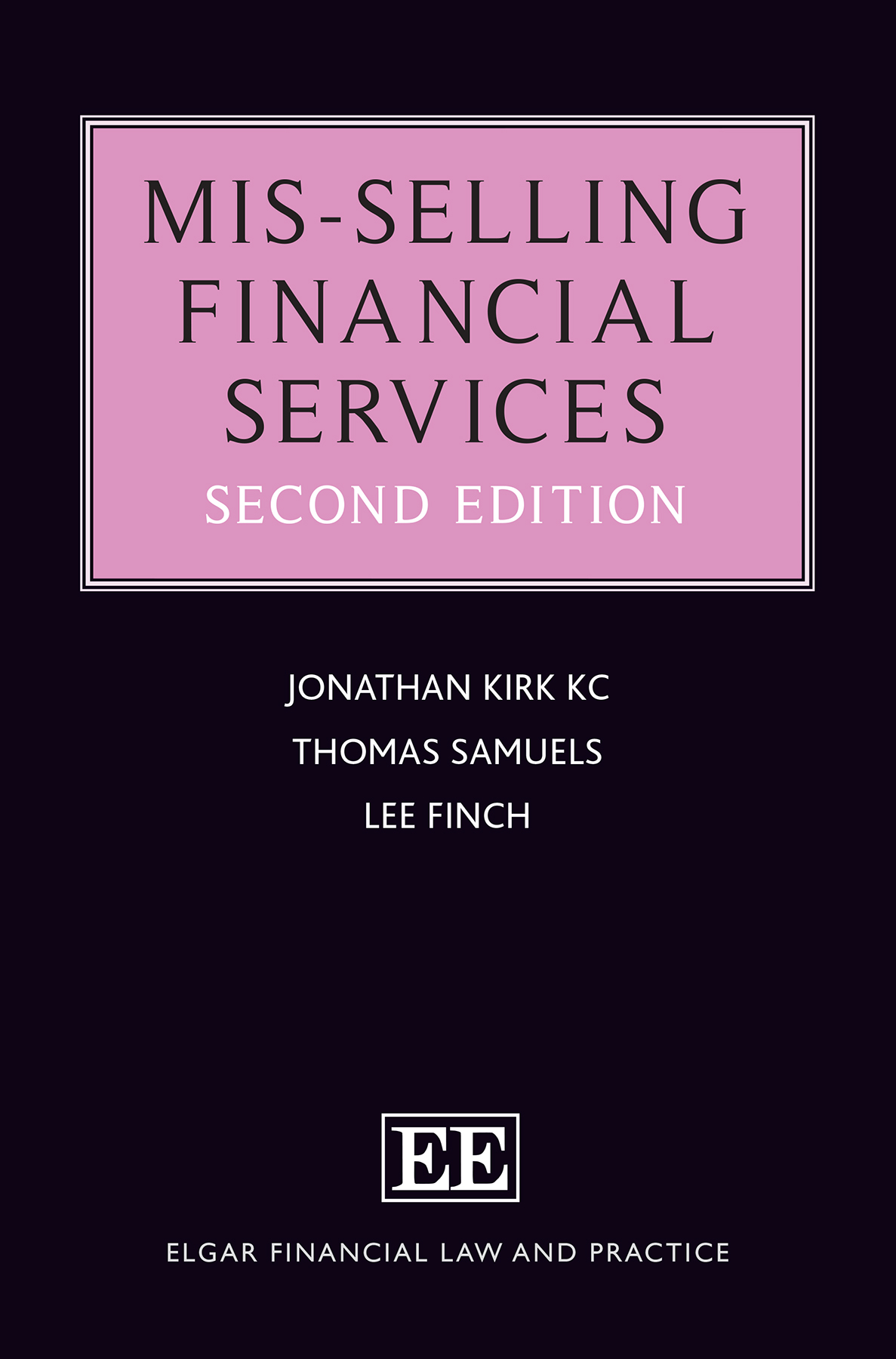 For more information and to purchase the book, please click here: Mis-selling Financial Services (Second Edition)