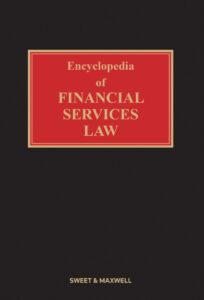 The Encyclopedia of Financial Services Law is a five-volume loose-leaf reference text. It provides practitioners with detailed guidance and commentary on this highly complex regulatory system.
In particular, it:
– Provides section-by-section analysis of the Financial Services and Markets Act 2000 and the Regulated Activities Order 2001
– Provides guidance and analysis on the orders and regulations made under FSMA 2000
– Includes three updates each year to reflect changes in law and practice as they occur, keeping readers completely up-to-date
The Encyclopedia is edited by a specialist team of barristers at Gough Square Chambers headed by Jonathan Kirk KC and Robin Kingham (general editors).