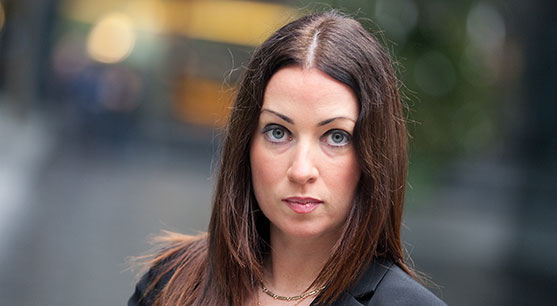 Kate is recognised as a leader in her field by both Chambers and Partners and the Legal 500. She acts in a wide range of credit and non-credit related regulatory matters including contentious and non-contentious advisory work.
In particular, Kate is experienced in financial services litigation and advisory work. She has successfully represented most major banks and financial institutions in Court in numerous financial services disputes, in particular defending enforceability and payment protection insurance mis-selling trials on their behalf. Kate is also experienced in unfair terms, harassment of debtors, credit referencing errors, limitation and matters pertaining to the FCA Handbook rules (including CONC, MCOB, DISP and COMP etc). She is equally experienced in s.75 and s.140A CCA disputes and peer-to-peer lending. Kate successfully acted for the lender in two of the recent important cases on the meaning of credit (see notable cases below).
Kate has also assisted various Energy Companies with consumer contract disputes and debt sales.
Her practice regularly covers matters including:
· Drafting and reviewing loan agreements (regulated and non-regulated, secured and unsecured lending), including specialist areas such as litigation finance, premium finance, student and bridging loans, as well as regular loan and supply finance agreements.
· Advising on securitisations and sale of debt portfolios, including due diligence on consumer contracts and loan agreements.
· Advising on self-reporting to the FCA, including risk assessments.
· Drafting representations on consumer credit licensing/authorisation issues, including requests to sign requirements.
· Advising on technical questions pertaining to regulated lending (and how to avoid regulated lending), such as the total cost of credit/ items entering into the APR calculation and whether credit is provided in novel situations.
· Other consumer contract regulatory challenges and advice, including to Government Departments, Energy Companies and Trading Standards etc.
Kate was involved in the implementation of the Consumer Credit Directive, the Consumer Rights Directive and the Green Deal.
Her non-credit practice includes advising on trading laws, product compliance, advertising issues and enforcement action under the Enterprise Act.
Kate is an editor of The Encyclopedia of Financial Services Law (dealing specifically with FSMA authorisation) and is co-author of Atkins Court Forms Consumer Protection Volume.
VAT number: 848662875